26 N Broadway, Pelican Rapids, MN 56572
Coldwell Banker Preferred Partners has a tradition of professionalism and customer satisfaction in the real estate industry. We offer one-stop shopping for all your real estate needs in the heart of a beautiful lakes area with rolling hills and trees. Serving Otter Tail, Becker and Wilkin Counties in West-Central Minnesota.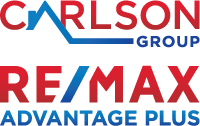 47 North Broadway, Pelican Rapids, MN, USA
I'm dedicated to helping my clients find the home of their dreams. Whether you are buying or sell...
25831 Emerald Drive, Pelican Rapids, MN, USA
Find Your Dream Home